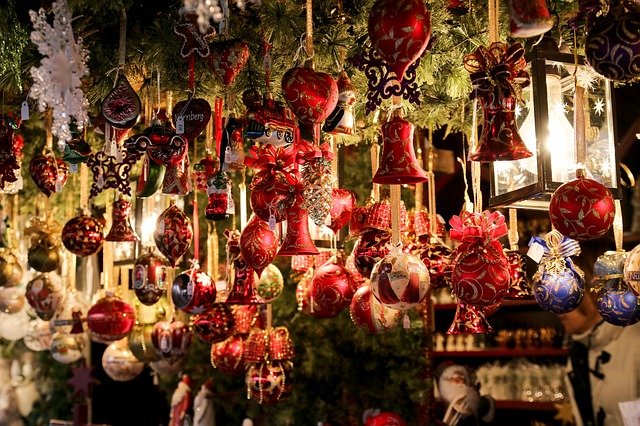 Ecommerce websites are an integral part of any business. Whether you're selling products online or providing services, having a website that works well for customers will boost sales and improve customer satisfaction.
WooCommerce
There are three popular eCommerce platforms available today: WordPress combined with WooCommerce, Shopify, and Magento. Each platform has its own pros and cons.
At Cray Digital we use WordPress and WooCommerce to create beautiful websites.
The Christmas holidays are just around the corner! Are you ready to start planning your holiday shopping? Here are some great websites that will help you plan your online store.
The Best Christmas eCommerce Websites
If you're looking for some inspiration on how to make your website stand out during the holidays, here are some great examples of eCommerce websites that are doing it right.
A Guide To Creating An Amazing Christmas Store
There are so many ways to design your site to give your customers a unique shopping experience. Here are just a few ideas to get you started.
10 Tips For Building A Successful Christmas Online Store
1) Make It Easy To Find What You Need – If you're selling a product that people need to find, make sure that it's easy to navigate through your website. This means making sure that there are clear categories and subcategories, as well as search options.
2) Create An Experience That Makes People Want To Come Back – Include things like customer reviews, testimonials, and other social media posts that will encourage visitors to come back again and again.
3) Offer Something Unique – Don't just sell products; offer something special that makes your customers feel valued.
4) Be Consistent With Your Brand – Make sure that everything on your site reflects who you are and what you stand for.
5) Keep Up With The Times – As technology changes, so should your business. Make sure that you stay up to date with new trends and technologies by reading blogs and news articles related to your industry.
6) Get Social – Social media has become one of the most effective ways to reach out to potential customers. Start using Facebook, Twitter, Instagram, Pinterest, and Google+ to connect with your current and future clients.
7) Have Fun! – While it's important not to take yourself too seriously, having fun while running your business is also very important. After all, you wouldn't want to work at a job where you didn't enjoy yourself. So why would you expect your customers to enjoy themselves when visiting your website?
8) Give Them Something They Can't Resist – Whether it's free shipping, discounts, or coupons, give them something that they can't resist.
9) Be Unique – Don't just copy other businesses. Instead, make sure that you offer unique products and services that will set you apart from others.
10) Create A Great User Experience – It's no secret that people love shopping online. However, if your site isn't easy to navigate, it won't matter how good your product is.
11) Offer Free Shipping – People love getting things for free. And who doesn't love free stuff?